Tile for kitchens come in many shapes, sizes, colors, and purposes. At Santoro Tile & Masonry, LLC, we work in homes throughout Southeast Michigan, specializing in customized tile solutions for kitchen floors, countertops, backsplashes, and more. Whether you are seeking an elaborate installation or minimalist touches, all our work is one-of-a-kind, and we are ready to deliver quality craftsmanship for your home.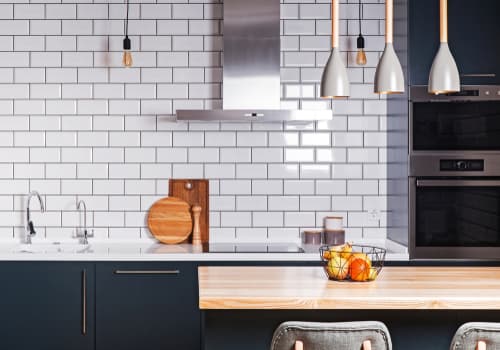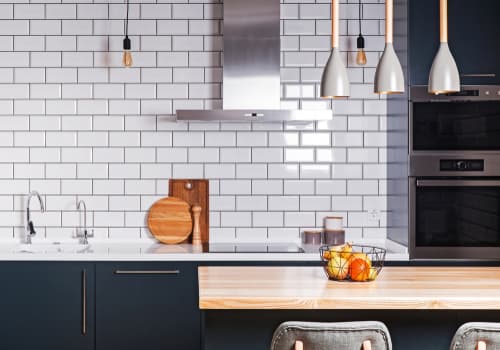 Factors to Consider When Selecting Tile for Kitchens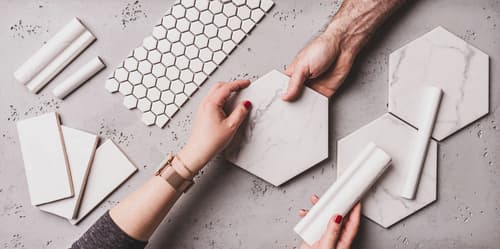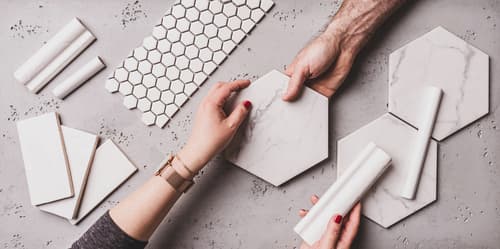 When you start to look at different types of tile for kitchens, it's easy to become overwhelmed. The sheer number of patterns, shapes, colors, weights, and materials available is immense. It's necessary to take into consideration the composition of the tile, not only its appearance, which adds to the complicated nature of the decision-making process.
Tile for kitchens should fit the following descriptions:
Stands up to the demands of everyday use
Low porosity for minimal absorption of moisture
Stain resistant
Easy to clean and keep clean
Blends with cabinetry for a cohesive look
As indestructible as possible
How to Choose Tile for Kitchens
Most homeowners are concerned about the appearance of the tile in their kitchen. This factor is important, but it's also essential to consider the composition of the tile.
Tile for kitchen floors: Your kitchen floor has a major impact on the overall look and feel of your space. But this is also where you prep, cook, and enjoy meals. Slip-resistant, durable tile is important, as is tile that can be easily cleaned after spills and daily use.
Tile for kitchen backsplashes: Backsplashes are the personality of any kitchen, whether understated or attention-grabbing. Proximity to your kitchen cabinets means it's important to carefully configure your tile backsplash for cohesiveness to set the tone for your space.
Tile for kitchen countertops: Tile countertops are a deliberate interior design choice and selecting this tile is a way to show serious personality. Done right, this option offers a sturdy, heat-resistant work area.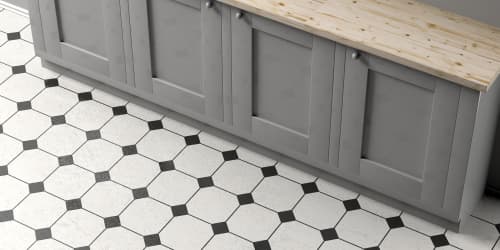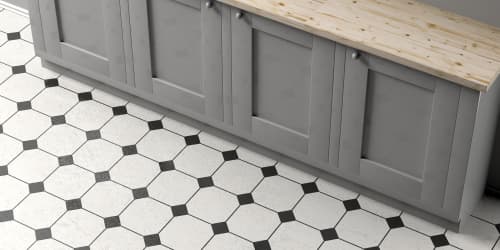 Planning Your Kitchen Tile Project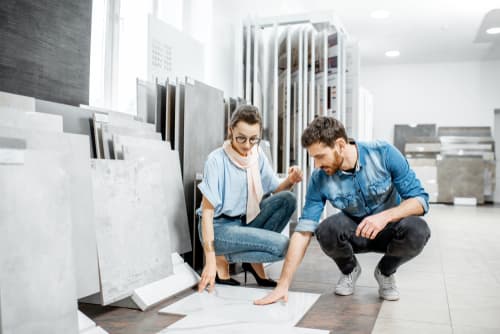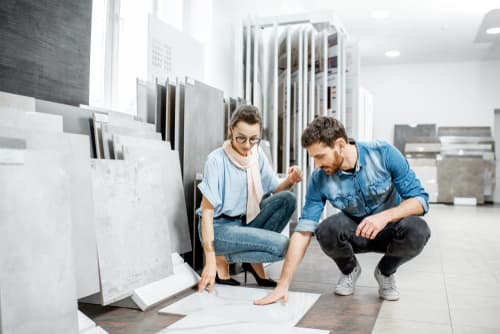 The type of tile you select for your kitchen will be influenced by the location of the tile. If there is no foot traffic on the tile – like for backsplashes and countertops – your options will be endless. If there will be light, moderate, or heavy foot traffic – which is the norm in kitchens – that will influence the type of tile you can use as well if you want it to maintain its longevity and appearance.
Sometimes you may have to choose strength over beauty or vice versa and it's important to let an expert explain the pros and cons of this decision so you make the best choices for your home. An expert will also guide you as you consider the answers to the following questions:
What is your budget?
What is your lifestyle?
What type of tile do you want?
What shape of kitchen tile interests you?
What color tile is appealing?
What texture or finish do you want?
Tile for Kitchens Near Me in Southeast Michigan
Selecting tile for your kitchen is fun, and there are so many options, from ceramic to porcelain, travertine to marble, sandstone to glass, and more. But you don't have to navigate the many possibilities of kitchen tile selection on your own. Rely on the guidance and expertise of Santoro Tile & Masonry so you can pick the colors, textures, and shapes that complement your home and reflect your aesthetic.
Work from the start of your kitchen tile project with experts who understand the details, who know what you need in your kitchen to look good and last. Whether you are seeking a stunning backsplash or utilitarian kitchen flooring, contact Santoro Tile & Masonry in South Lyon, Michigan to discuss your project and schedule a free estimate. If you can dream it, we can create it.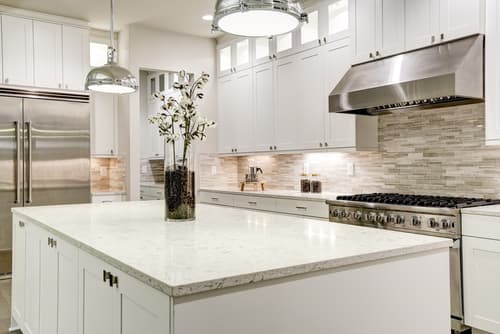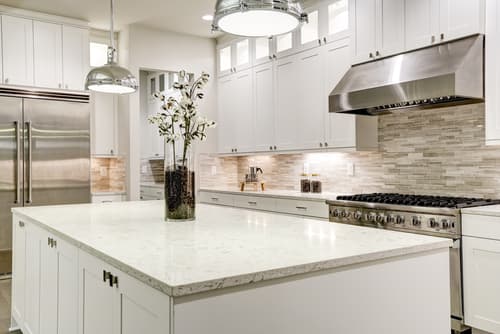 Tile Gallery