Choosing tile for floors requires a lot of decision-making, from what material to use to the shape, size, and color of your tiles. The room being tiled also factors into the equation. At Santoro Tile & Masonry in Southeast Michigan, we specialize in customized tile solutions for your floor so you can achieve the one-of-a-kind look you want using just the right materials for your space.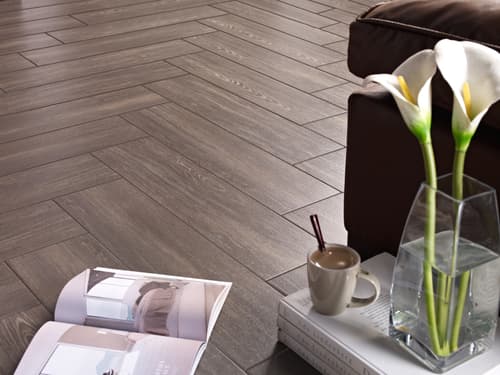 Tile for Kitchen Floors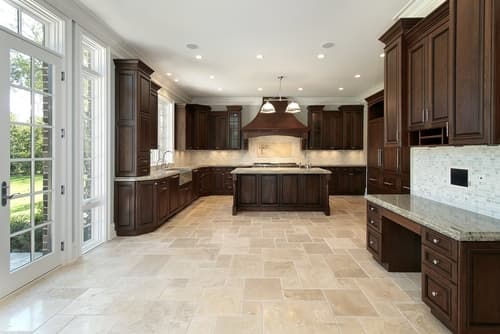 The kitchen is arguably the busiest room in every home. If you've opted for tile flooring in this square footage and you want it to have longevity, it needs to stand up to the demands of everyday use, which means it's:
Easy to clean
Stain resistant
Moisture resistant
Virtually indestructible
Slip-resistant
Durable
Of, course the appearance of your kitchen tile is incredibly important. You want the tile to blend in with island and above-counter cabinetry so you have a cohesive look. Tile might be underfoot, but it has a big impact on the look and feel of your kitchen.
Tile for Bathroom Floors
Bathrooms are a great place to have fun with your design preferences, whether you want it to be a bright and colorful space or a soothing oasis. Bathrooms, though, are the wettest rooms in the house with the moisture spreading through the air as well as hitting the floor.
The tile for floors in your bathroom should have the following characteristics:
Easy to clean
Moisture resistant
Durable
Virtually indestructible
Even though you must carefully consider how the bathroom space is used, you can still show your personality with the chosen tile. Functional tiles are necessary, but decorative tiles can have their place too – listen to the guidance of your tile experts to help you form the look of your bathroom.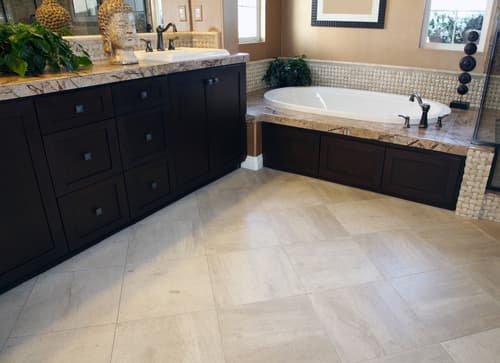 Tile for Laundry Room Floors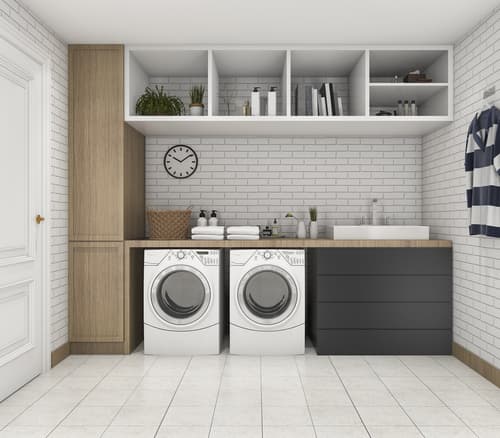 Just like bathrooms, laundry room floors get wet. You may be tempted to go for a less durable tile for the floor because you want a certain look in your laundry room and it's a nice, small place to play, but it's important to consider the utilitarian nature of this space.
If you drip soggy comforters and other heavy-duty items across the floor, if the washing machine overflows, if you have a utility sink that gets plenty of use when washing up pets or stained clothing, your tile will take the brunt of the overflow. Moisture-resistant tile is a must.
Tile for Floors of Living Spaces
It's a great idea to have a tiled floor wherever your family spends most of their time. From spills to dirty shoes to sweat, easy clean-up is a must, and the right kind of sturdy tile makes that a possibility in rooms like these:
Basement
Family room
Sunroom
Game room
Mudroom
Workout room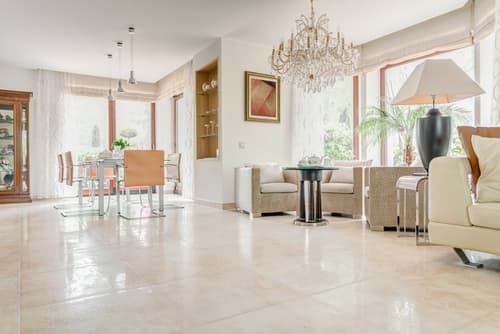 Options for Floor Tiles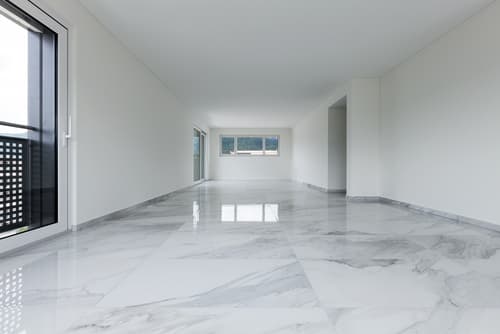 There are so very many types of tile for floors, including but certainly not limited to:
Ceramic
Porcelain
Travertine
Marble
Sandstone
Glass
Stone
Granite
Depending on what room of your home is being designed or remodeled, you will have to consider all facets of a material, from appearance to durability. With a host of modern options, you can usually have tile you love and tile that is practical to suite your home's aesthetic and usage.
Get Tile for Floors in Southeast Michigan
Rely on the expertise of the team at Santoro Tile & Masonry in South Lyon, Michigan to help you select the textures, colors, shapes, and materials of the tile for floors that are best for your home based on your budget, lifestyle, color scheme, textures, and finishes. Contact us today to schedule a consultation and receive a free estimate.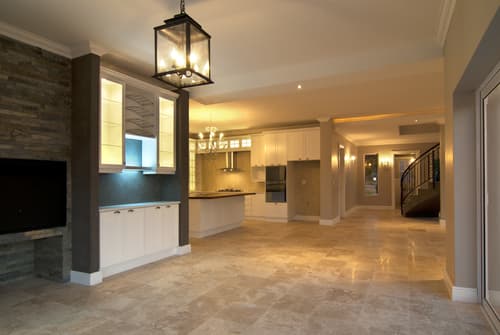 Tile Gallery