Santoro Tile & Masonry is home to a team of expert bricklayers and masons in Southeast Michigan. Our talented tradespeople elevate bricklaying and masonry to an art, whether a project is interior or exterior, decorative or practical. Investing in quality bricklaying is essential to ensure that your aesthetic changes look amazing and are long-lasting. Santoro Tile & Masonry deliver on both counts.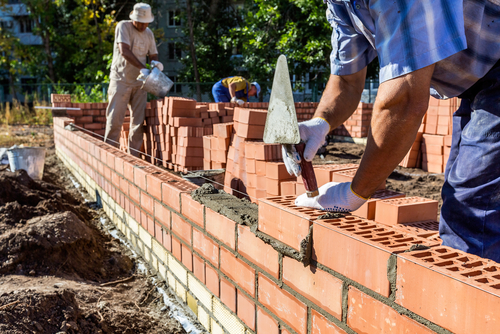 Understanding the Differences Between Bricklaying and Masonry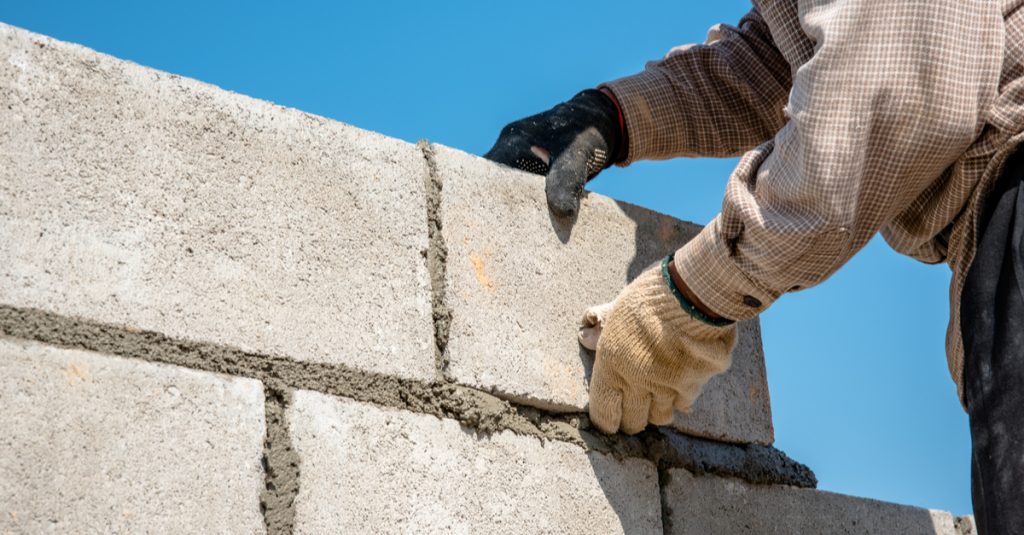 Bricklayers are not masons and masons are not bricklayers, though the trades are related and bricklaying is part of masonry. Bricklayers lay bricks to construct brickwork and other forms of masonry. Stone masons are another arm of bricklaying and masonry, and those experts lay a combination of bricks, cinder blocks, and stones to construct walls, patios, driveways, sidewalks, and more.
In masonry, brick is a commonly used material, along with marble, granite, concrete block, limestone, and others. While the quality of materials used are essential to a longstanding final product, it is the meticulous work of the craftsperson who designs and assembles a structure that makes all the difference in durability and appearance.
Exterior Bricklaying Projects
Whether your bricklaying project is residential or commercial, our team of brick specialists are known for our carefully crafted brick projects, including:
Driveways
Columns and pillars
Chimneys
Retaining walls
Fire pits
Patios
Sidewalks
Any exterior enhancement to your home should increase curb appeal, make the noted space safer, and sometimes even expand the amount of usable outdoor living space. At Santoro Tile & Masonry, we review every element of design and material selection with you carefully to deliver a final product that satisfies your vision and improves the appearance of your home.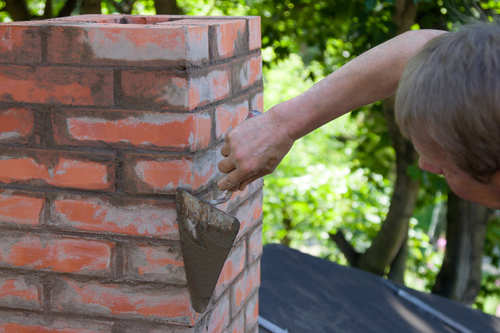 Interior Bricklaying Projects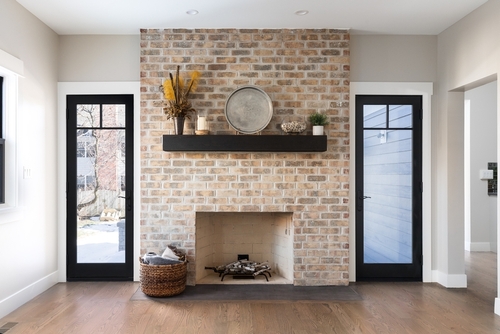 Interior masonry projects are mostly about form over function. While of course each project will be constructed carefully and meticulously, if you're looking for bricking on the inside of your existing home, chances are it's because you like the look of it and not because you need a heavily reinforced structure. Brick is commonly found in the following places:
Exposed brick interior walls
Fireplaces and mantels
Flooring
Kitchen backsplashes
Basement bar areas
Frames and focal points
Brick is a popular design aesthetic for interior renovations, whether you want red, brown, white, or another color brick. Careful masonry can give your home an unexpected and impressive design element that makes it stand out in all the right ways.
Planning a Bricklaying Project
You will undoubtedly have many photos and ideas about how you want your exterior brick projects to look. The project at hand may be brand new or an upgrade to an existing feature that needs a revamp because of aesthetics or deterioration.
Working with a qualified bricklayer from the start allows you to talk through the project in detail and understand why certain materials are recommended and why some materials may be better than others for the location of the project and the heavy or light use it may receive.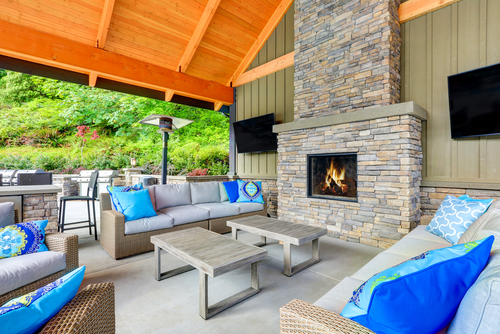 Hire a Bricklayer Near Me in Southeast Michigan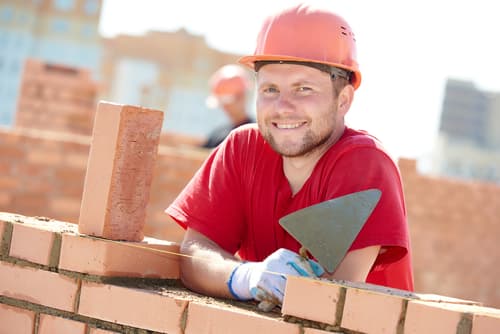 Don't underestimate the art of masonry and bricklaying. Masonry materials come in all shapes, sizes, and colors to match your aesthetic, vision, and existing structures. The goal of your bricklaying specialist is to bring your vision to life in any way possible.
At Santoro Tile & Masonry based in South Lyon, Michigan – we are familiar with all the possible materials and configurations of bricks, and we pride ourselves on delivering artistry with every project. If you would like to discuss a bricklaying project at your home, contact us to schedule a consultation and get a materials and work estimate.
Bricklaying and Masonry Gallery