Beautifying your home with heavy materials, inside or out, requires the craftsmanship and expertise of established concrete contractors and cement installers. Santoro Tile & Masonry is Southeast Michigan's most reliable, meticulous, and experienced teams of individuals who are proessional as a concrete contractor and cement installer and who will upgrade your space to enhance both its look and functionality.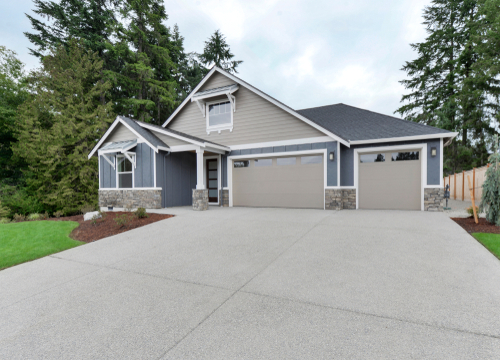 Types of Professional Exterior Concrete Installations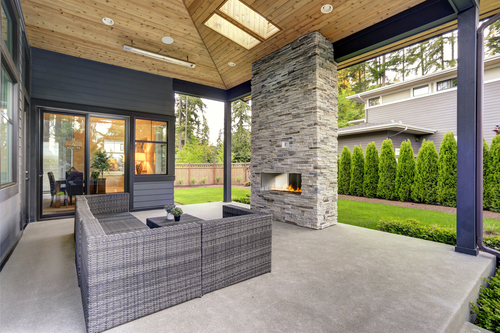 Concrete and cement home improvements typically fall into the category of exterior upgrades, including:
Pad installations
Decorative concrete patios
Decorative walkways
Concrete foundations
Cement footings
Concrete driveways
Sidewalks
Stairs
Retaining walls
Homeowners choose concrete installations for many reasons: to increase curb appeal, expand outdoor living space, and beautify their home for their own enjoyment. Whether you are replacing existing deteriorating materials or expanding an area that used to only be grass or dirt, exterior concrete or cement installations can add incredible refinement and functionality to your home.
Enhance Your Living Space with Interior Concrete Installations
Concrete may not be the first material that comes to mind when you think of interior home design grades, but cement and its counterparts certainly do have a place inside a home and make a statement with:
Flooring
Countertops
Tiling
Maybe you want to upgrade the flooring in your garage or basement. Perhaps you need tiles for a home gym or studio. Or maybe you really want to go bold with a poured kitchen countertop. Concrete installations can be practical or decorative, but no matter what you choose for your upgrade, the results will be durable, long-lasting, and attractive.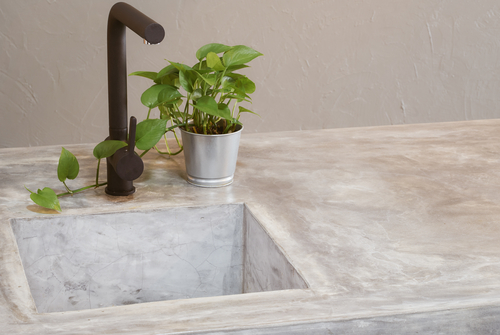 Benefits of Making Residential Concrete Improvements
When you invest in any home improvement, you want it to be worth your while and your budget well-spent. Concrete and cement might not sound like flexible materials, but they allow for all sorts of attractive home makeovers.
Color: Concrete and cement aren't just muddy gray. There are multiple colors and stains available for decorative purposes, so you can match kitchen cabinets, exterior brick, and other home elements, whether indoors or outdoors.
Texture: From rustic to polished, rough to smooth, the texture of your cement can be matched to your overall design aesthetic – or set the stage for a decorating overhaul.
Design: The boldest homeowners may request stenciled concrete or accented cement to personalize this addition to their home.
Embellishments: Concrete or cement patio installations may call for recessed lights, seating, planters, or other mixes of useful elements that you want for your home.
It's difficult to make decisions about what kind of concrete, color, patterns, or shapes will suit your project best. It is part of our job as a cement layer at Santoro Tile & Masonry to present you with all the viable options and help you make an informed decision that fits your budget and gives you the makeover you want.
Concrete and Cement Installations from Masonry Expert Near Me
The Santoro Tile & Masonry team is experienced in all types of concrete and cement installations. We are artisans with an eye for detail and consider it a privilege to guide each of our clients in their decision-making processes, so they select the materials, designs, shapes, colors, and more that are just right for their home.
Our luxury decorative concrete installations are made using top materials and our meticulous labor and attention to detail delivers an exceptional finished product. Choose Santoro Tile & Masonry in South Lyon as the concrete contractor and cement installer who will execute your plan exactly the way you envision it.
Contact us to schedule a consultation to discuss your project, brainstorm about how to make it happen, and get your home improvements underway.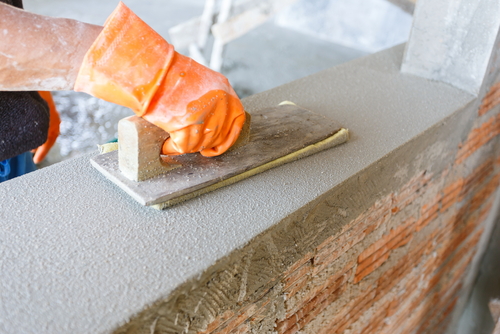 Concrete and Cement Gallery