The kitchen is a gathering place in good times and bad, happy times and sad, celebrations and daily life. It's the room in a home that gets the most traffic and has the most activity. All this use can make some elements of the kitchen wear down and call for an upgrade – and sometimes you just want the square footage you use the most to look better than ever before. When you choose a kitchen remodeling project for this important space, rely on Santoro Tile & Masonry, LLC in Southeast Michigan, experts in customized remodels.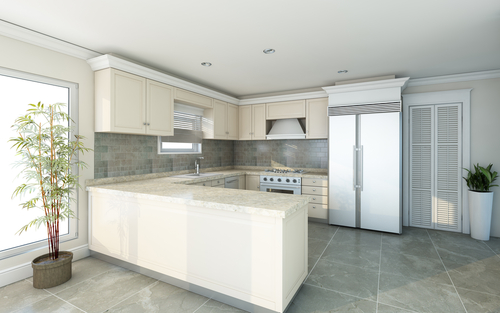 Customized Kitchen Remodeling Packages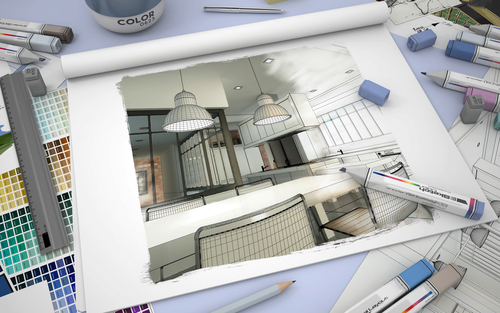 Santoro Tile & Masonry prides itself on working with each client to customize a kitchen remodel that suits your style, budget, and space. Whatever your vision, our team can guide you in the most suitable direction for the transformation you want.
Consider the following kitchen remodeling packages:
High-end kitchen remodel: If you are in the market for a sophisticated, dream kitchen, a high-end remodel can include major upgrades like smart appliances, a built-in water filtration system, pet feeding stations, luxury hardware, and more.
Full kitchen remodel: When you're ready to transform every major feature of your kitchen, this overhaul can include custom cabinetry, smart appliances, upgraded flooring, luxury backsplash, new countertops, and more.
Small kitchen remodel: You might only make a few changes in a small kitchen remodel, but even the tiniest edits make a huge difference in the overall look and feel of your kitchen, like adding a backsplash, changing countertops, getting a new sink, improving lighting, and more.
Elements of a Kitchen Renovation
If you know you want to upgrade your kitchen but don't know where to start, don't worry. The Santoro Tile & Masonry team will guide you, so you get the elements and look you want and the features that will deliver it best.
If you want a place to start and begin envisioning the changes, consider the following elements of your kitchen and whether you like what you have or are ready for something different:
Countertops
Flooring
Cabinets
Backsplash
Appliances
Lighting
Sinks
Hardware
Any positive change you make to your space will improve the value of your home, whether you plan to stay there for decades or sell it sometime soon. You don't have to make multiple major changes to make an impact in the look and feel of your kitchen.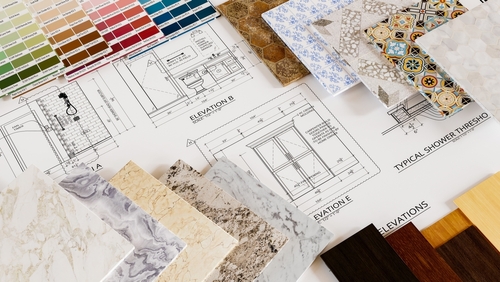 Get Exactly the Kitchen You Want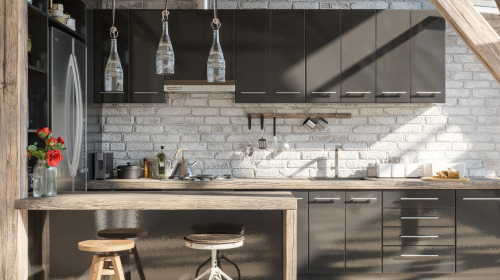 When embarking on a kitchen renovation project, most people want a finished product to reflect their preferences and aesthetic and blend seamlessly with the rest of their home. As you start planning, make a list of absolutely everything you want in that square footage, no matter how small or large, then figure out what's truly possible on your budget with help from your contractor.
The planning phase of kitchen remodeling is exciting and fun. You can indulge all the preferences you have and see what your new space would really look like – and really cost – if you went through with it. Along the way you'll learn about materials and what will work best for the kind of activity your kitchen manages every day.
Find out what's possible:
If you want a breakfast nook, ask for it.
Can you turn the sliding door into windows?
Maybe you're considering a bright backsplash instead of something neutral.
Perhaps ceiling planks are your dream.
Do you want an expanded island or larger pantry?
Maybe you want under-cabinet lighting.
Maybe you would love a special place for your pet to nest and eat.
Work with an expert that knows the materials, textures, and shapes that can give you the unique kitchen remodel you want.
Contact Santoro Tile & Masonry for Kitchen Renovation