One of the best renovations any homeowner can invest in to improve the value and enjoyment of their space is a bathroom upgrade. Santoro Tile & Masonry, LLC in Southeast Michigan creates customized plans for bathroom remodeling, whether the goal is to transform a master bath, hall bath, powder room, Jack-and-Jill bathroom, or otherwise.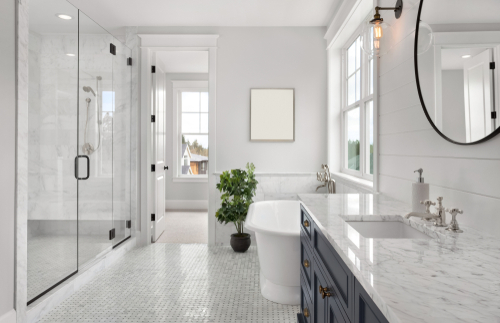 Make Your Bathroom Remodeling Plan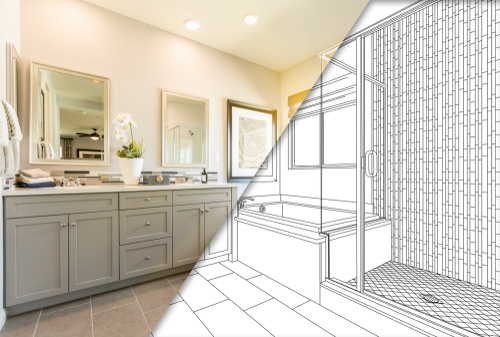 The renovation of a busy room in your home like a bathroom often requires that changes be made in steps. Your bathroom remodeling crew doesn't want to inconvenience your family so everyone can still use the space if needed, but they do want to get the work done as efficiently and masterfully as possible. Creating a carefully customized plan for construction allows you and your contractor to agree on the order in which each section of the bathroom is addressed.
Personalized bathroom remodeling plans can involve a long menu of potential upgrades, including any of the following and whatever else you can think of:
Replace bathtubs, showers, and sinks
Add new wall and flooring tile
Perform a tub-shower conversion
Add assistance for limited mobility
Transform into a modern wet bath
Install heated floor panels
Add cabinetry and storage
Show Your Personality with Materials for Bathroom Renovations
Bathroom remodeling is not one-size-fits-all. You have plenty of room to play with the colors, styles, and designs that interest you and match your personal aesthetic or the feel of your home overall. Some of the most typical places where you can have fun when it comes to materials is with the following elements:
Tile – Choose the texture, size, color, and shape of the tiles you love for your flooring, walls, or as decorative elements.
Glass – Highlight unexpected types of glass with frosted shower doors, block windows, wall hangings, full-length mirrors, and more.
Paint – Color has always been an excellent way to express yourself in your home and the paint color of your bathroom is no exception. Go bold or neutral or whatever makes you happy.
There are many options for bathroom remodeling, but your contractor will also let you know where there are limits. Bathrooms are regularly exposed to humidity and moisture so it's essential to install waterproofing materials as well as fixtures that won't tarnish, walls that will not peel, and flooring that will not be damaged by water or temperature change. None of these necessities will get in the way of your upgrade and you can create a safe bathroom without sacrificing style.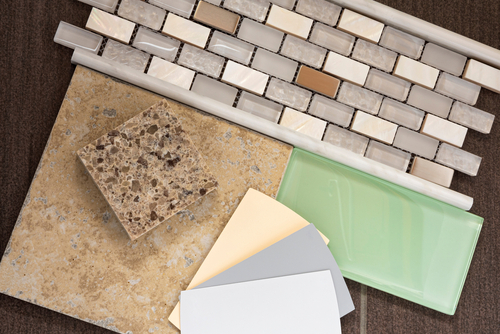 Transform Your Bathroom for Resale
Some people live in their homes with a constant eye to the day they will sell. Others live hard and live well in their space without a second thought about living anywhere else. No matter how you conduct yourself in the square footage that's yours right now, if you eventually decide to sell, your hardworking bathrooms will need some TLC.
The benefits of bathroom remodeling before selling:
Smart investment
Increase resale value
Depersonalize the space
Create a livable environment
Offer a sophisticated space easily personalized
Take this opportunity to tell potential buyers that the bathrooms in your home have perks like eco-friendly materials, corrosion-resistant metal, high-efficiency toilets, ventilation fans, energy-saving options, and more.
Invest in Bathroom Remodeling in Southeast Michigan
Santoro Tile & Masonry, LLC guarantees quality work and craftsmanship for your entire bathroom remodeling project. We take great pride in all our work and are determined to deliver on the upgrade you've envisioned, whatever the size of your bathroom, whatever your budget. Contact us to discuss your home renovation needs and schedule a consultation. You will work with experienced contractors who understand how to design the bathroom remodeling you want done and make it come to life.